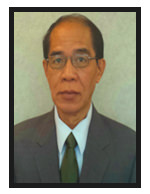 Hortencio Taeza
Vice President for Business Development
Tenz joined Modern Group in 2009 as Vice President for Business Development responsible for liaising with government regulators and foreign partners in order to efficiently startup various joint venture projects. Tenz is closely involved in several Modern initiatives in the petrochemical, mining, steel, and aluminum sectors. He is also responsible for administration concerning the internal affairs of the Modern Group.

Prior to 2008 Tenz was Head of the Agency Unit in Samba Financial Group, formerly a Citibank-affiliate in Saudi. In this capacity, he was responsible for assisting mandated lead arrangers in structuring then executing and monitoring the terms of syndicated loan agreements and overall supervision of the bank's agency operations. He had responsibly performed the strict fiduciary functions and responsibilities of Samba as agent bank in all the syndicated multi-billion currency transactions, notable among which were the following: Al-Jubail Petrochemical Co. (KEMYA) for a dollar term loan facility, Saudi Methanol Company (IBN SINA) dollar term loan, SABIC euro term loan in the three-syndicated facilities for a Europe asset acquisition, TradeCenter Co Ltd ("Kingdom") Saudi riyal term loan, National Shipping Co of Saudi Arabia (NSCSA) and National Chemical Carriers Co (NCC) dollar loan for ship acquisition, Etisalat Consortium for a billion dollar guarantee issuance, Arabian Bemco multi-tranche facility for the PP9 Power Project, Saudi Steel Pipe Co. Ltd. profit participation loan, Al-Arab Saudi riyal loan for hospital construction, Saudi Binladin Group multi-tranche, dollar/riyal Shariah-compliant credit facilities for the Madina Expansion Project, Almabani General Contractor Company dollar loan for the Jeddah Airport Renovation Project, besides 35 other syndicated transactions in which Samba was a participant bank. From 1990 to 1994 Tenz worked as assistant financial analyst in the Corporate Finance and Investor Marketing Division and then from 1995 was promoted to Assistant Manager in the Private Placement Department, Merchant Banking Group.

Tenz graduated with the degrees in Bachelor of Science in Commerce, Accounting major and a Bachelor of Laws and earned post-graduate one-year credit in MBA. He was licensed as member of Philippine Bar starting off his career in 1978 as in-house Counsel in a reputable investment house in Manila where he advised on commercial, financing, contractual and legal matters then in 1981 he took up employment with Abdul Latif Jameel Group, the Toyota distributor company in Saudi Arabia.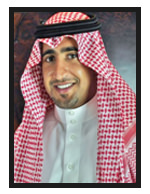 Fahad A. AlHamwah
Vice President for Business Development
Fahad joined the Modern Group in 2010 as a member of the Business Development team and has since been actively involved in developing and managing several large-scale industrial projects. Fahad liaisons and coordinates communication with government stakeholders and other infrastructure and service providers including the Royal Commission, MODON, SAGIA, MOCI, MOH, SFDA, and others, with respect to the planning and seeking regulatory approvals for Modern's various industrial projects. He is also deeply involved in the preparation, review and execution of feasibility studies and conducting due diligence and coordination with external financial, market and technical consultants, where he honed his executive management skills.

Fahad is responsible for the overall oversight coordination and monitoring of all project-related activities of Modern Group subsidiaries and affiliates and concurrently a Board Member of Modern Chemicals and Services Company, which is a joint venture between Modern Chemicals Company and century old, publicly listed French mining company, EPC Groupe.

Prior to joining Modern, Fahad was with the Monitor Group, a multinational management consultancy firm that had been acquired by Deloitte USA to form a strategy and business transformation consultancy, known as Monitor Deloitte. While at Monitor, Fahad worked closely with senior consultants and partners to successfully advise a prominent Saudi government agency in the design and implementation of its national mandate to develop and manage major industrial cities in the Kingdom with integrated infrastructure and services that are benchmarked to the highest global standards.

Fahad graduated with a degree in Bachelor of Science in Marketing and Management from the College of Business at the University of Louisville. In addition, Fahad has an MBA degree with a concentration in Finance from the University of Dallas.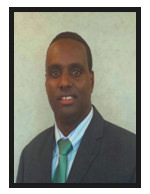 Abdulkadir Farah
Vice President for Business Development
Kadir joined the Modern Group's Business Development team in 2010. He is responsible for leading project development activities in various sectors, with particular focus on petrochemicals, mining, and healthcare. Kadir works closely with Modern's multi-disciplinary teams and external consultants throughout the project development process from deal origination and structuring, due diligence, feasibility analysis, technology assessment and selection, financial closure, and engineering, procurement and construction of large-scale industrial facilities.

Prior to joining Modern, Kadir was an Emerging Markets Analyst at MSCI Barra, a leading provider of investment decision support tools to around 8,000 clients worldwide, ranging from large pension plans to boutique hedge funds. Kadir covered oil and gas, mining and banking enterprises, and prepared monthly/quarterly reports providing in-depth research, ratings and analysis of the environmental, social, and governance (ESG) related business practices of over hundred companies in the Middle East, China, South East Asia and Africa. Research products and services were used by institutional investors and asset managers to integrate ESG factors into their investment processes.

Kadir received a Bachelor of Arts from Tufts University and a Masters of Arts in Law & Diplomacy from the Fletcher School. At Fletcher, Kadir's areas of specialization were International Finance & Banking and International Business & Economic Law. Kadir also received Advance Chinese Studies Certificate from Peking University (Beijing, China), and completed coursework in written and spoken Mandarin Chinese, Chinese culture, Sino-American business relations, and Chinese foreign policy.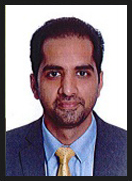 Abbas Bilgrami
Business Development Manager

Abbas joined the Modern Group in 2016 with responsibilities of developing, managing and maintaining good relations with foreign joint venture partners, consultants, and Government authorities with the principal aim to obtain approvals andundertake the establishment of industrial projects and associated manufacturing facilities. Abbas' role also spans to various functional areas including project management, feasibility analyses, industry and market research and general market sizing and opportunity assessment studies. Prior to joining Modern, Abbas had seven years of experience working for Mobily Telecom in Saudi Arabia and British Council in Pakistan. He had several management responsibilities in key practice areas including Marketing, Operations, Project Management and SME sectors. Abbas holds a degree in Bachelors of Business Administration and an MBA Degree with major in Marketing from National College of Business Administration & Economics, Lahore, Pakistan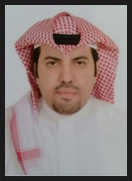 Meshari Naji Almutairi
Assistant Manager – Business Development

Meshari joined Modern Group in March 2014 as Assistant Manager for Business Development department. Prior thereto, he held various roles at different companies such as King Fahad University for Petroleum and Minerals (KFUPM), Orange Business Services and Al Shariq Company in Saudi Arabia.

As a key member of business development team of Modern Group, his responsibilities span to cover different aspects of business development such as project management, feasibility study, industry and market research and general market sizing and opportunity assessment studies. In addition, he maintains constant liaison and communication with business partners and government stakeholders such as the Royal Commission, MODON, SAGIA, MOCI, MOH, SFDA. Moreover, he deals with infrastructure, service and utility providers.

Meshari holds a Bachelor Degree in Computer Engineering from the King Saud University Riyadh and a Masters Degree in Telecommunication Engineering from the Royal Institute of Technology in Melbourne, Australia."